This page has been designed and presented at the request of the UK Civil Aviation Authority. The purpose is to give details of all mandatory modifications and directives for the YAK series of aircraft.
The following MPD's relate to the YAK 50.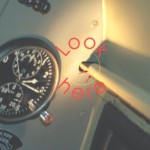 Warning,  inspect the top fuselage longron where it exits the instrument panel looking for cracks.
CAP 543, Time limited and task component change record  All a/c coming to the register or those renewing Permits to fly must have this document raised.
The reason why this MPD came into existence.   MPD: 1997-019 R1, Fabric covered surfaces. Ceconite fabric.
 MPD: 1997-020 R1, Cone and pin type of seat belt. [old type can come undone inverted!!]
MPD: 1998-001 R2, Vedenyev/ Ivchenko M14P engine life limit. TBO 750 hrs till first OH, then every 500hrs to total of 2250hrs
MPD: 2002-09R1, Airframe limitations and overhaul life. Initial airframe life 300 hrs then 100 hrs inspections.
MPD: 1998-020, Fabric covered control surfaces. Fabric covered control surfaces.
MPD: 2004-004 air bottles inspection. Remove from a/c and internal inspection.
Life items for the YAK 50, 52 & 55